RHI is committed to hiring locally and investing in residents who will improve their lives and the community in which they live and work. Last year marked the launch of RHI Fellows, a program of RHI Institute, which already shows tremendous promise for cultivating our next generation of nonprofit leaders. In year one, Career Accelerator, another pilot program of RHI Institute, is supporting seven permanent staff to advance their careers through coaching, trainings and goal setting with a professional mentor.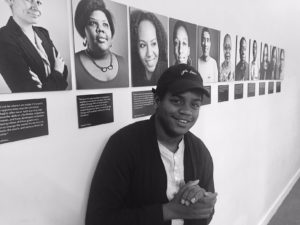 In 2018, RHI paid over $1.26M directly back to people from Red Hook through staff salaries, stipends,
contracts and business agreements.
RHI Fellows
• Competitive program open to young
professionals from the neighborhood
• 20 hour/week paid position at RHI,
for eight months
• External and internal mentors
• Weekly coaching with peers
• Professional development and job search support services
Career Accelerator
• Competitive, year-long program for permanent staff
• External mentors
• Monthly coaching and group check-ins
• Targeted goals with plan to rapidly advance learning or experience