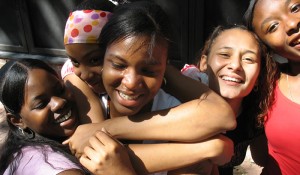 RHI offers a daily afterschool program for youth in the 6th, 7th, and 8th grades. The program serves 50 participants annually and focuses on academic enrichment, homework help, and leadership skills.
Individual program components include:
homework help
empowerment programs
music production
cooking
sports & recreation
book club
career exposure
This program is the first phase of RHI's youth development pipeline and builds skills and knowledge so that participants can continue to our Youth Leader program in high school.
In addition to the daily programs, all enrolled middle school youth receive mental health screenings, individual and family counseling, academic assessment, and workshops on cyberbullying, puberty, and relational aggression.
"I'm glad I was able to get into the high school
mentality with this group."
– 8th grade participant